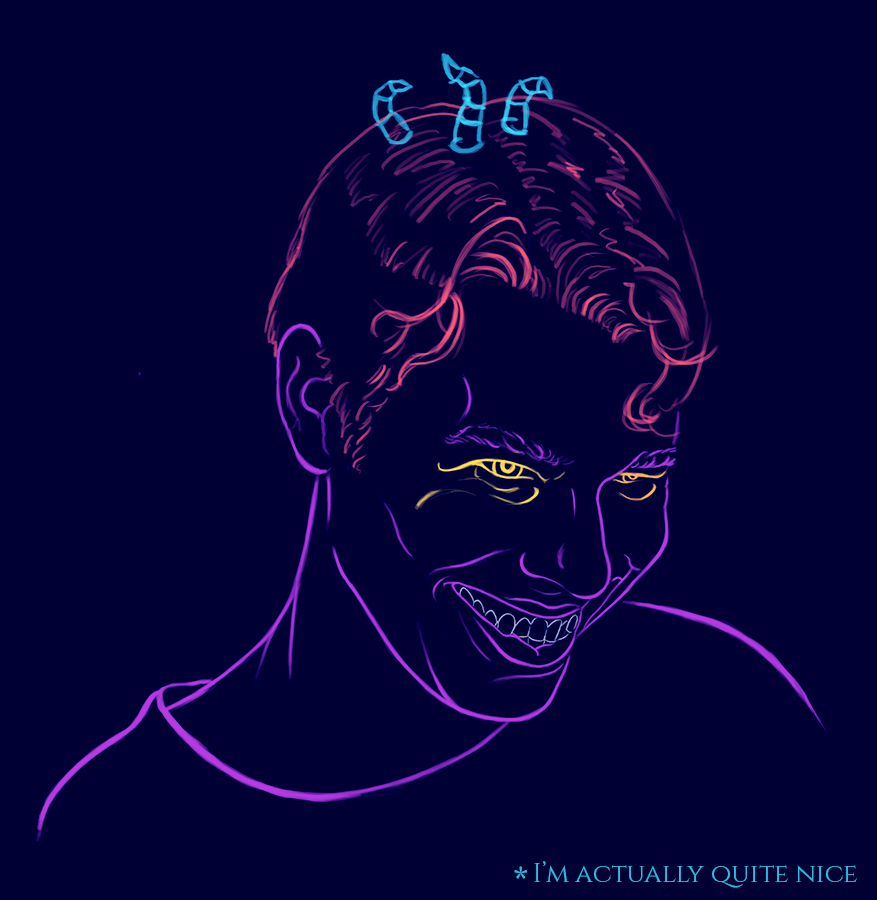 Hello, I am an artist and animator based in Connecticut, and I specialize in horror and dark fantasy artwork and animation. Much of my work involves a combination of digital and traditional tools with experiments with digital painting, 2-D animation, and video. I accept commissions for illustrations and animations including book/album covers, intro videos for websites, music videos, and custom portraits.
I've always had a desire to invent places which blur the boundary between fantasy and reality and life and death.  Drawing these worlds has been an obsession for as long as I can remember. I'm interested in concepts of metamorphosis and transformation, and the relationship the beautiful and grotesque. Some of my greatest sources of inspiration come from the weirdness in the natural world, surrealism, psychedelia, folklore, Victorian illustration, and comics.
My artistic training has a foundation in traditional art and design with an emphasis in painting, drawing, and printmaking. I have a BFA from Murray State University and an MFA from the University of Georgia. In 2010, my growing interest in animation and digital media led me to pursue and earn a Master of Art and Design degree with an emphasis in animation and digital video from North Carolina State University. I've have been able to apply my training to a breadth of experiences in areas of production/direction, motion design, art installation, screen printing, and teaching.
i've worked on a variety of individual commissions and for clients including the United States Marine Corps, The Navy School (Athens GA)  EureekaBI, Catalyst Media, Mattel (Murray KY Branch), Classic City Rollergirls, Cabin, Afrohouse, Vortex Racing, Art2Wear, and The Odum School of Ecology, and the Dept. of Natural Resources (UCONN). I've also had the opportunity to work as a an assistant production designer and motion graphics artist for the Harry Partch Institute Ensemble's performance of Partch's The Wayward at Carnegie Hall.
If you are interested in commissioning art, illustration, or animation, please feel free to contact me through this website or email me at nhelton@gmail.com.
To purchase existing original artwork or prints, please take a look at my shop.
To commission a custom pet portrait, follow this link: Green Blanket Portrait