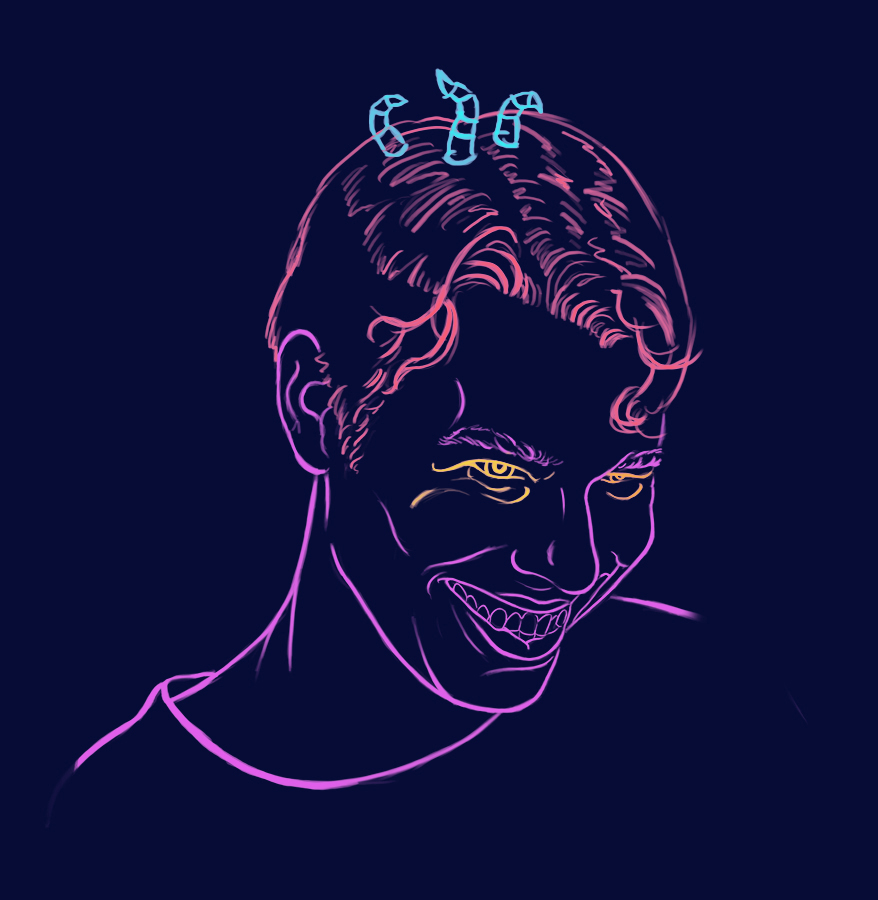 Hello, I am an Illustrator and motion designer based in Andover, Connecticut.  I specialize in horror, dark fantasy, and dark fantasy with a touch of psychedelia. I accept commissions for Illustrations including book/album covers, intro videos for websites, music videos, and custom portraits.
If you are interested in commissioning work, please feel free to contact me through this website or email me at nhelton@gmail.com.
Some of my greatest sources of  inspiration come from the natural world, religious and surreal artwork, psychedelia, fairy tales and folklore, Victorian illustration, and psychology. I'm interested in concepts of metamorphosis and transformation, and the relationship between dual or cyclical concepts of growth and decay and the beautiful and grotesque.
My artistic training has a foundation in traditional fine art and design with an emphasis in painting, drawing, and printmaking. I have a BFA from Murray State University and an MFA from the University of Georgia. In 2010, my growing interest in animation and digital media led me to pursue and earn a Master of Art and Design degree with an emphasis in animation and digital video from North Carolina State University.  I've have been able to apply my training to a breadth of experiences in areas of art production/direction, motion design,  art installation, screen printing, and teaching.
Throughout my experience as a motion designer and artist, I've had the opportunity to work with  a number of clients on a variety of projects. Being able to bring a client's vision to life is a remarkably satisfying experience, and I look forward to every opportunity that comes my way.
To purchase existing original artwork, please feel free to browse my etsy page here: Nick Helton Design
To commission a custom pet portrait, follow this link: Green Blanket Portrait